New Diamond Driller's Helpers in Sandy Lake
Posted on: 6 September 2016
By:

admin
Wednesday, November 5, 2014
There are ten new Surface Diamond Driller's Helpers in Sandy Lake who are ready for work in the mining exploration field. 
In partnership with Confederation College and funded by the Ministry of Economic Development Trade and Employment, the Sandy Lake Ontario Works Program was successful in getting ten social assistance recipients trained and certified as Diamond Driller's Helpers at Firesteel Camp, west of Upsala. 
On November 3, all ten participants graduated with certificates from Confederation College after completing twenty days of training. In his remarks at the graduation ceremony, John Hatton, the Director of Training & Development at Confederation College, says the participants were put into a camp setting away from home where they don't have any choice but to attend because it is the nature of the job. "You don't drill core, you don't get paid," he reminded the graduates. 
However, it became clear there was no doubt from anyone that these young men weren't prepared for the work. "I would take any one of you as a helper on the drill," Murray Dagg, one of the instructors from Confederation College, told the group before they received their certificates.
Mark Breton, another instructor from Confederation College, expressed the same sentiment as he encouraged the men to use his name as a reference. "I hope to see you out in the field."
The project is part of a new approach the Sandy Lake Ontario Works Program has begun that will offer training and employment opportunities for its social assistance recipients. David B. Fiddler, Ontario Works Social Services Administrator, says what made the Surface Diamond Driller's Helper project successful was the involvement of all the partners as well as the hard work and dedication put in by the participants. "We talked to you about the importance of making this a successful project," he told the young men during the graduation ceremony. David says the community was counting on them to make this successful. "You showed us."
The ten participants were recruited and prepped by Anthony Bekintis, who is an Employment Assistance Caseworker with the Sandy Lake Ontario Works Program. Anthony, who also has diamond drilling experience, provided encouragement but also spoke of the realities of the job as he became overwhelmed with emotions. "It's going to take a lot from your families. Life happens but keep working, keep going forward with what you do." Anthony says the development of traditional lands is inevitable and he wants to help prepare the youth and future leaders for it. 
Each of the ten participants were presented with a package from Confederation College that included their safety certificate cards, Confederation College certificate, a Surface Diamond Driller's Helper Certificate for any future employer to sign off on, and a list of companies for potential employment opportunities.
Anthony is currently working with Confederation College to get Red Seal Certification for Carpenters for social assistance recipients in Sandy Lake.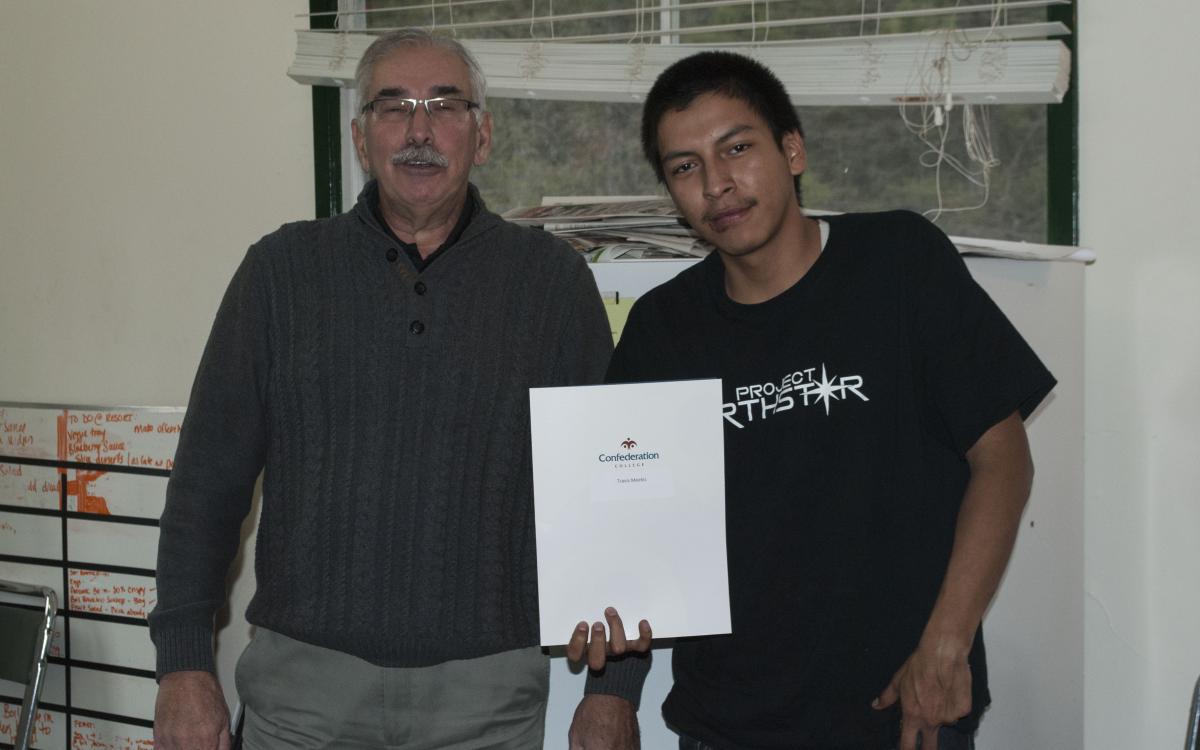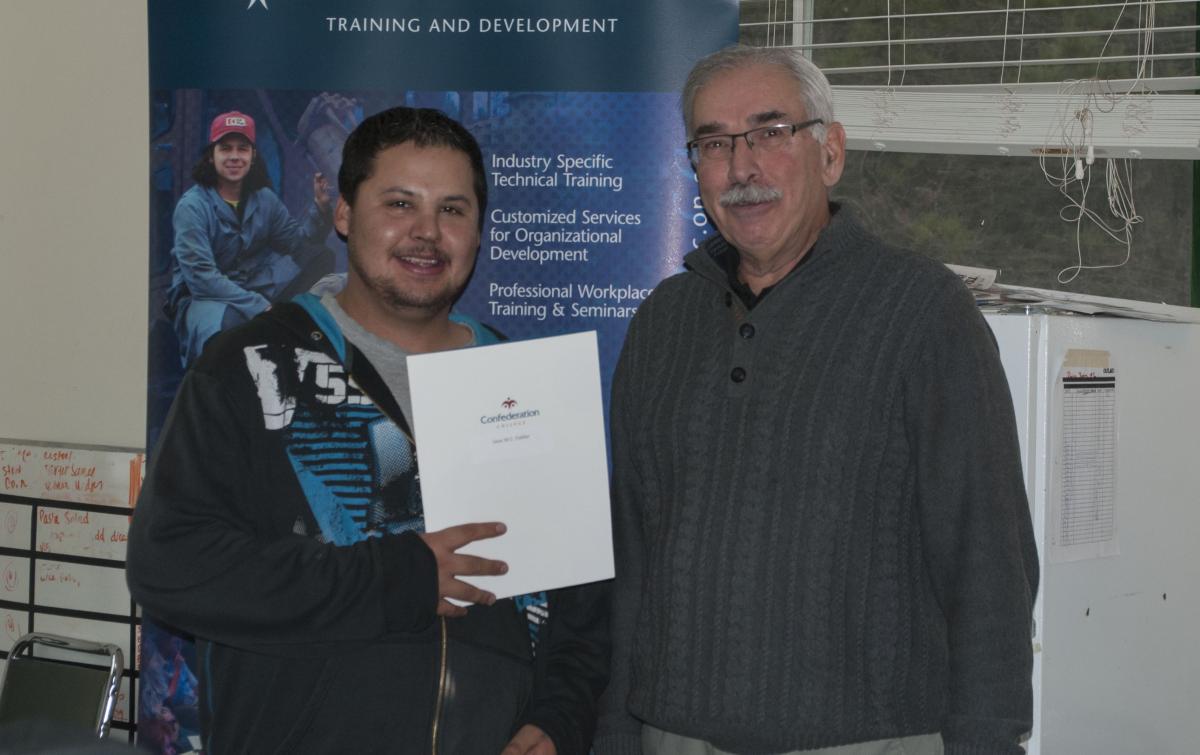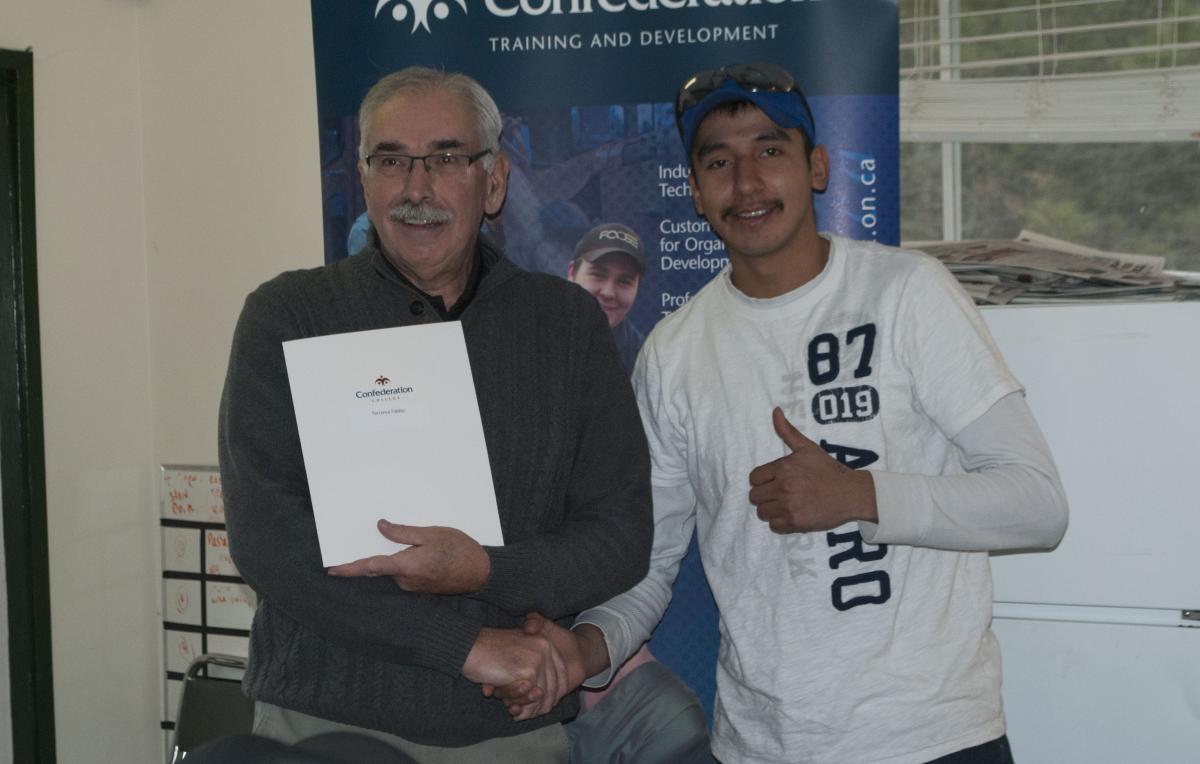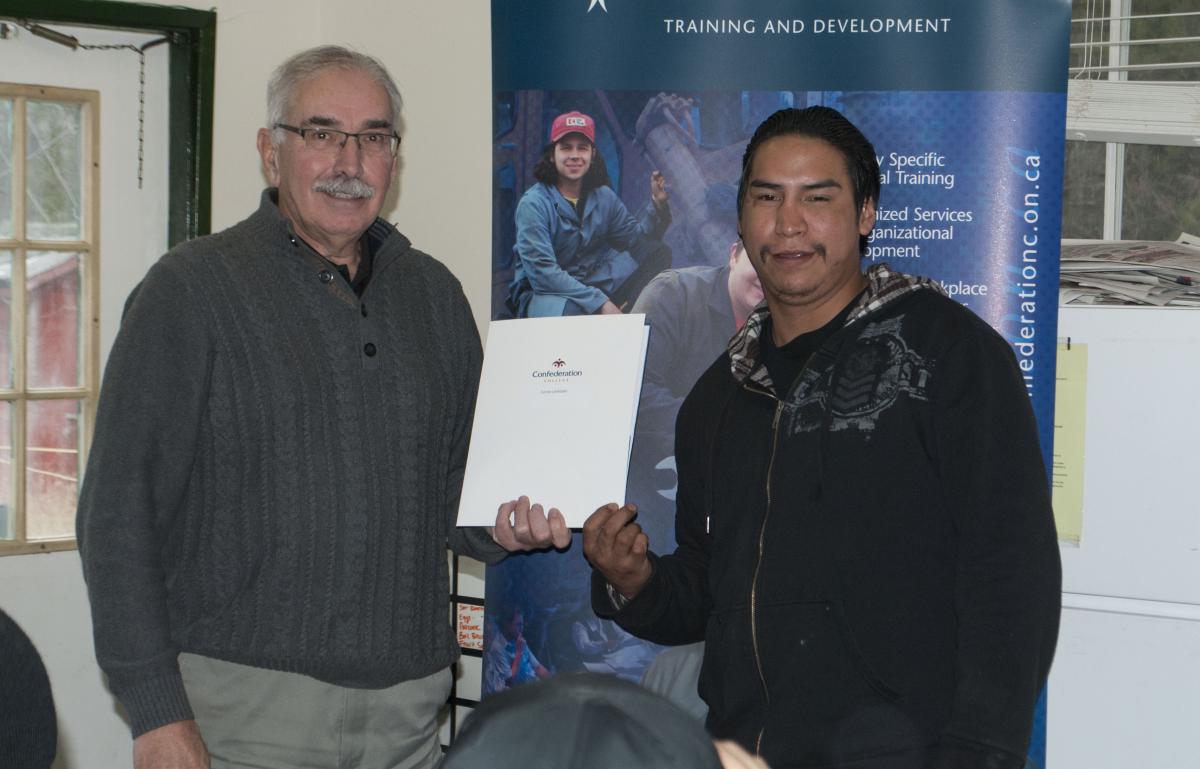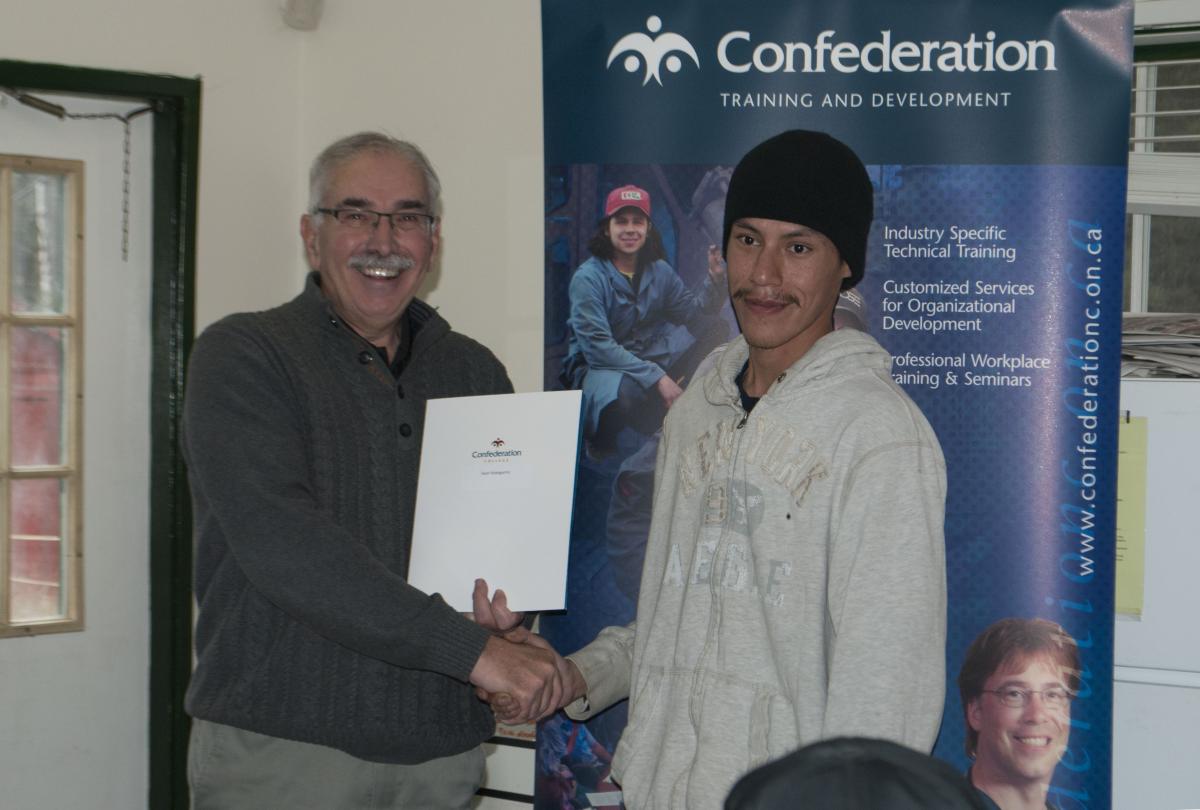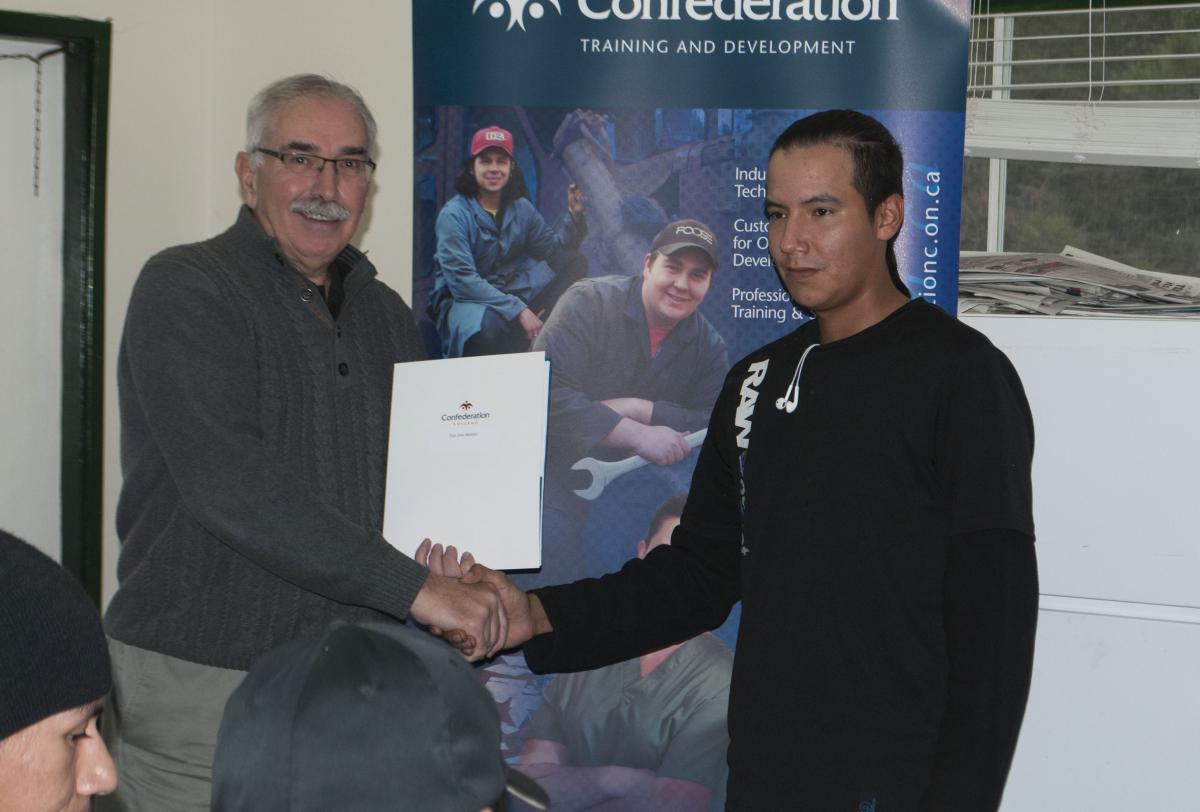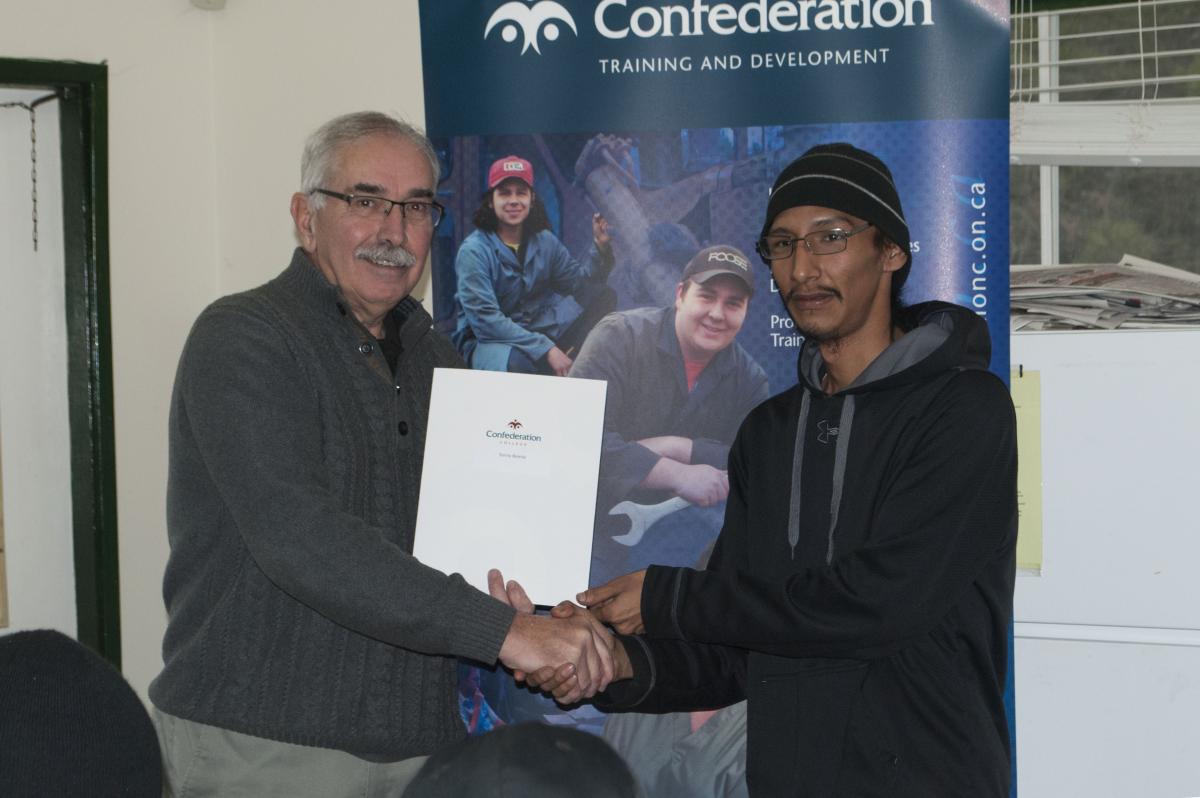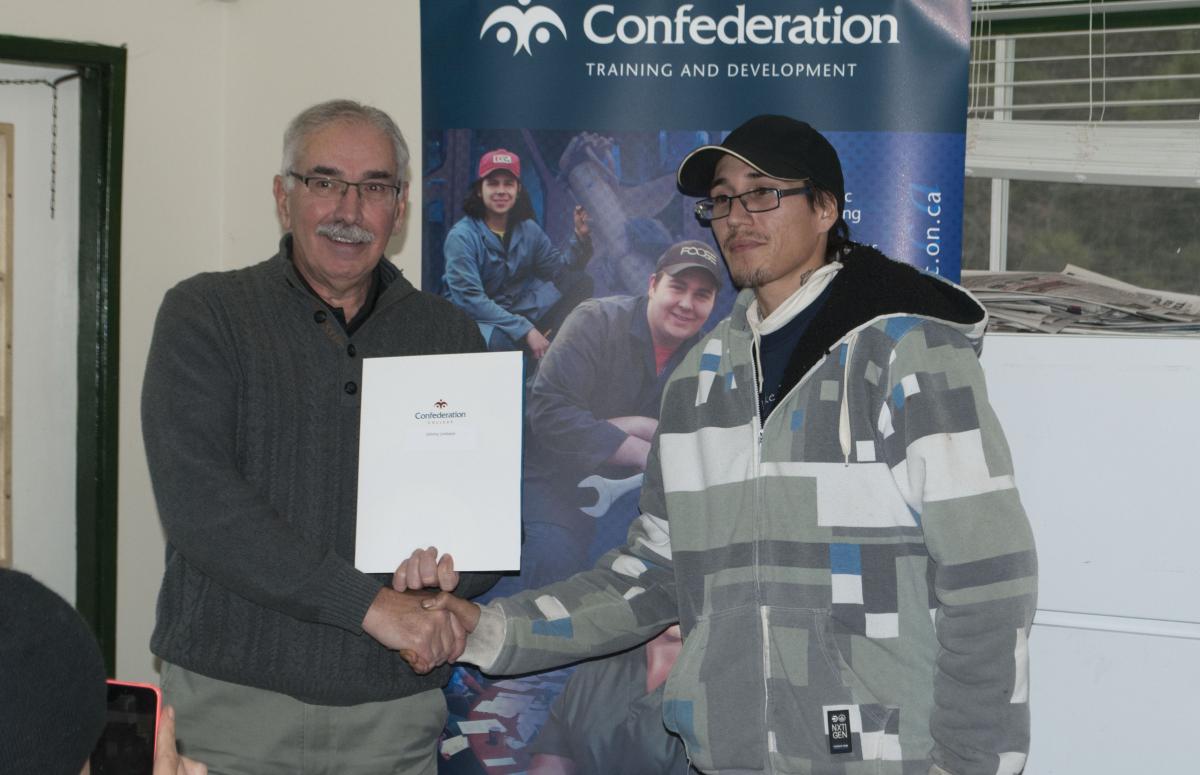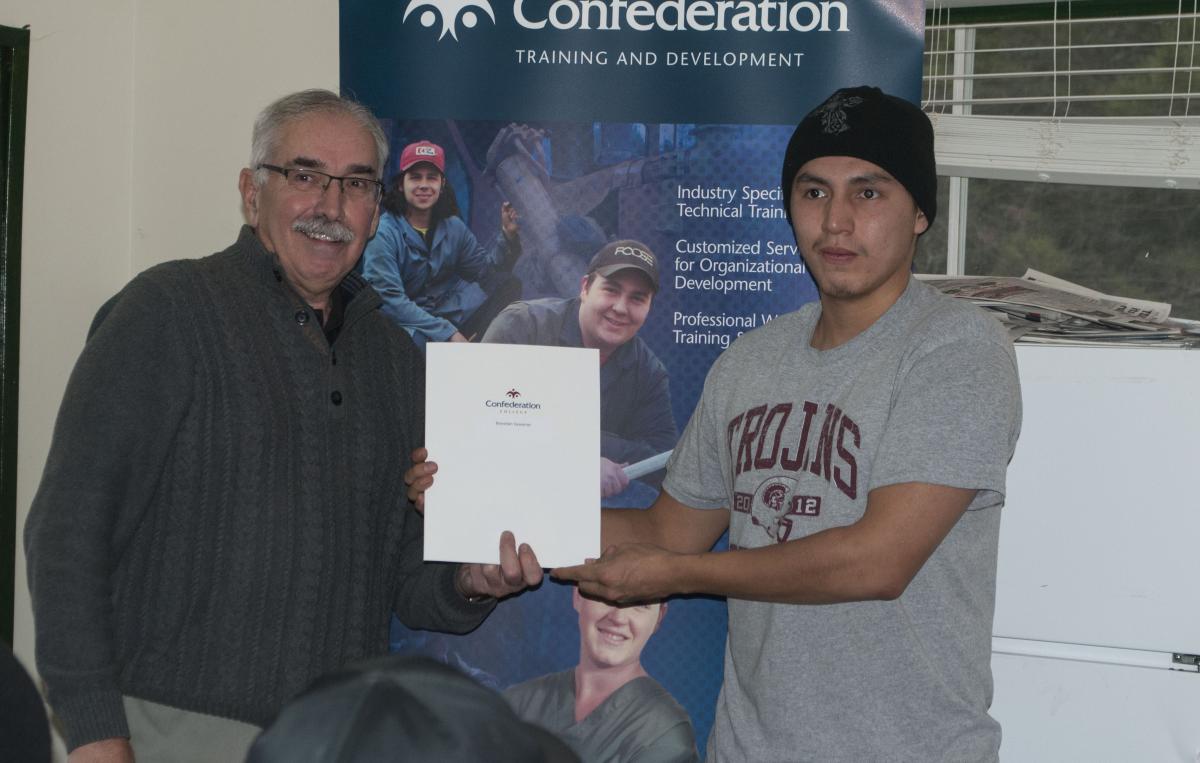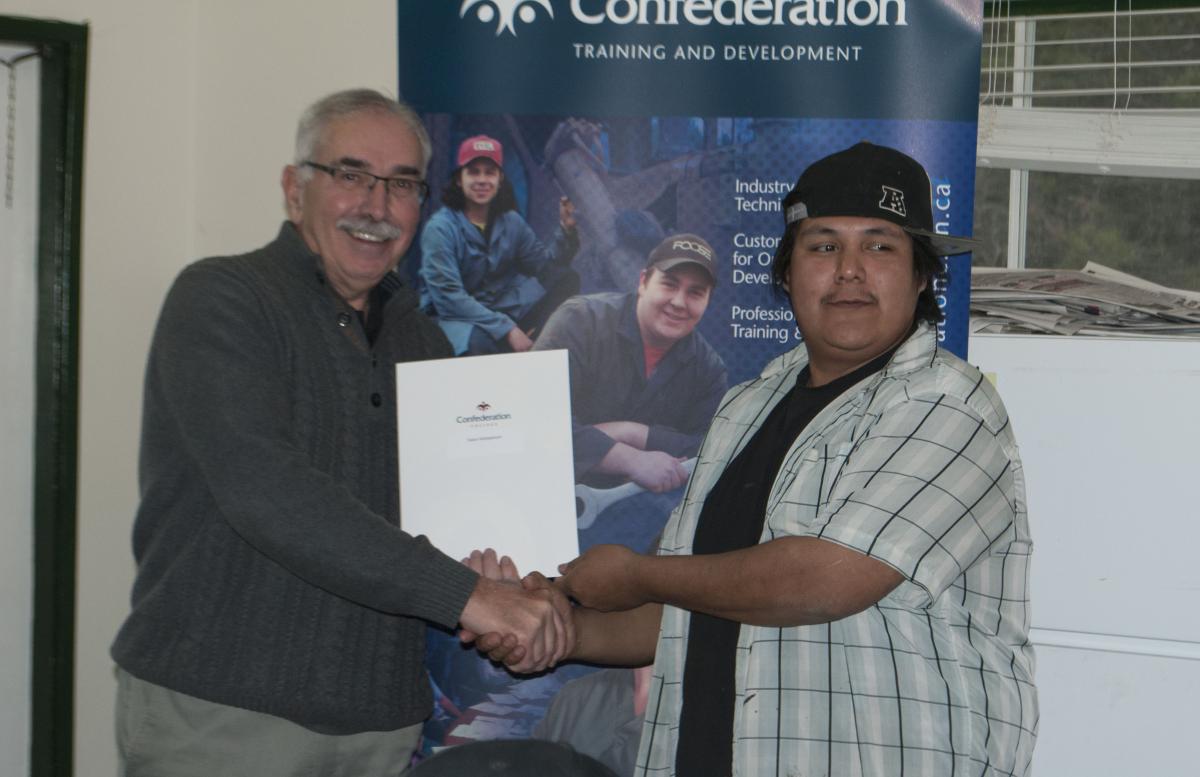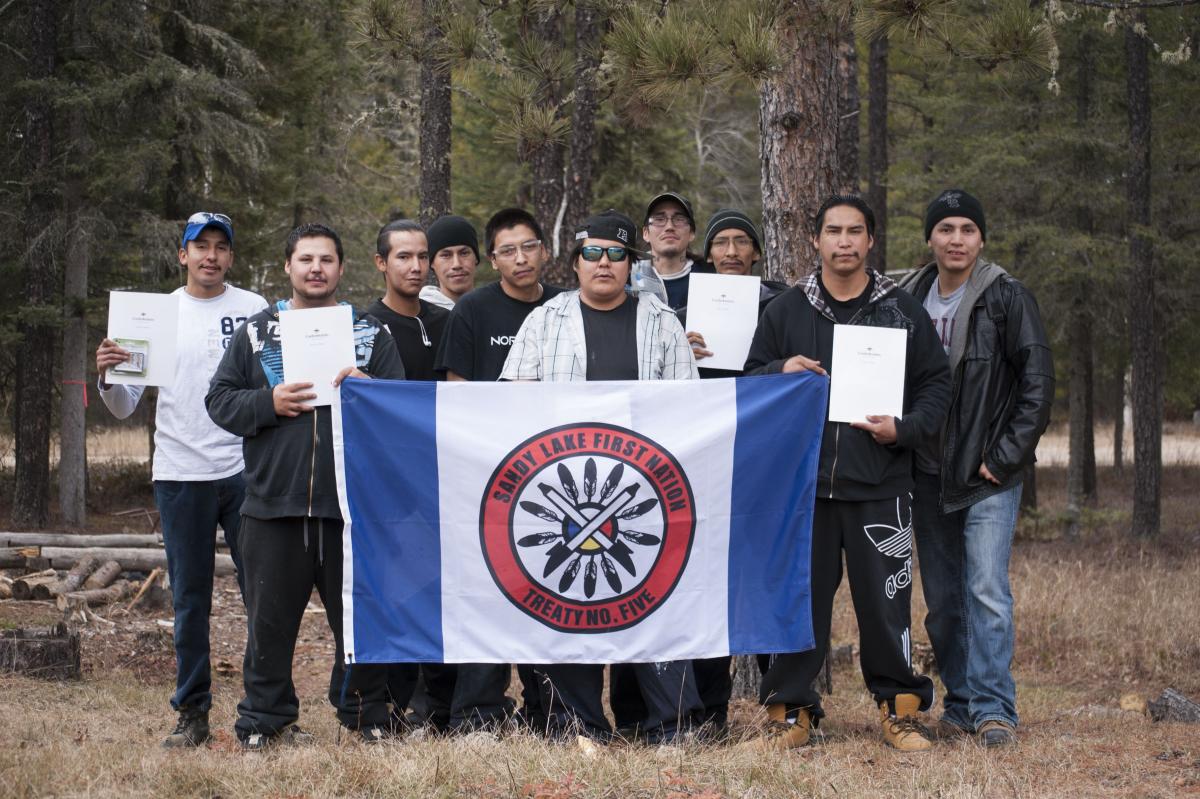 Left - right: Terrence Fiddler, Sean Fiddler, DanDan Meekis, Sean Kakegamic, Travis Meekis, Swan Kakepetum, Johnny Linklater, Sonny Beardy, Corey Linklater, Brendan Sawanas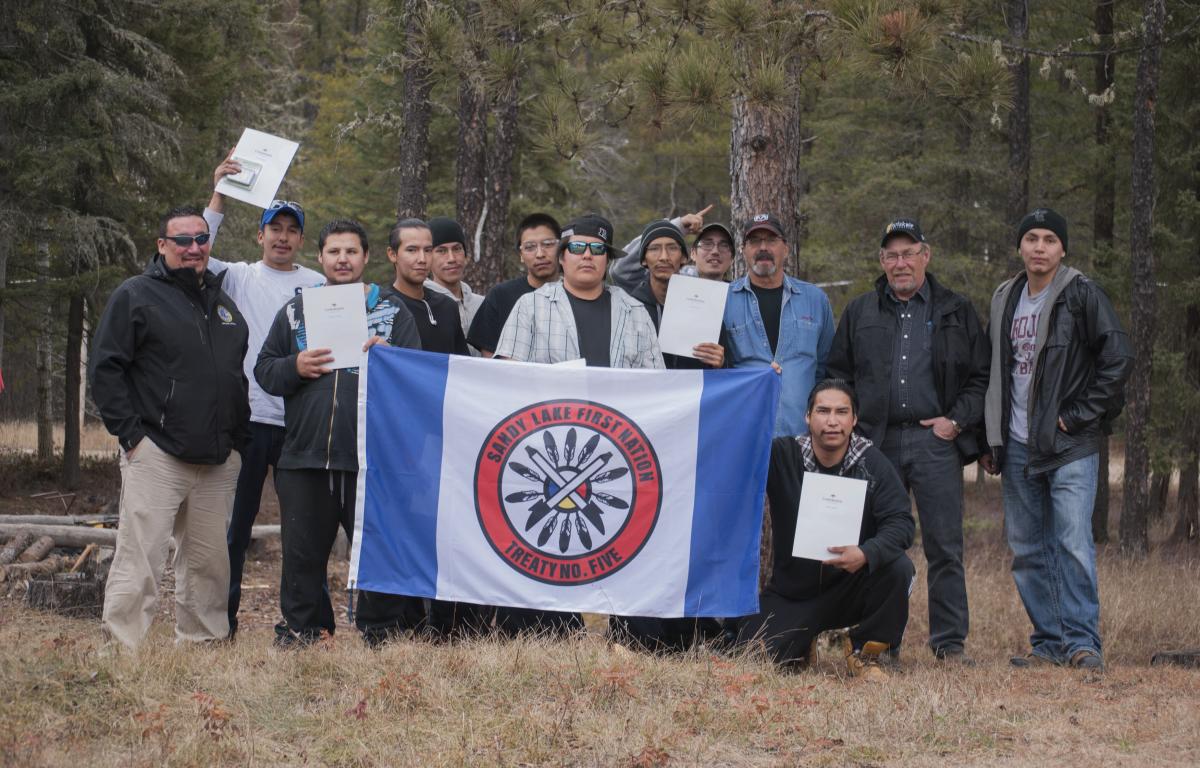 The Diamond Driller's Helpers stand proudly with Anthony, Mark, and Murray who helped make the project successful.
Correction: Mark Breton and Murray Dagg were originally identified as Minotaur Drilling instructors. They are in fact, instructors with Confederation College.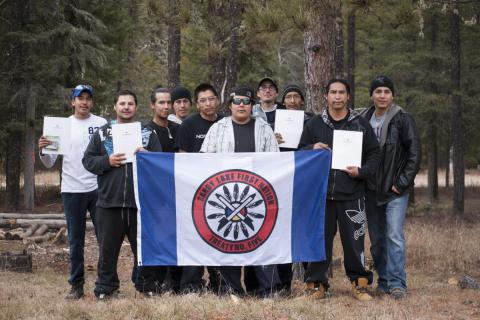 The Diamond Driller's Helpers stand proudly with Anthony, Mark, and Murray who helped make the project successful.