Storm hits Big Trout Lake for ball hockey championship
Posted on: 24 August 2009
By:

admin
Sandy Lake's Storm traveled to Big Trout Lake over the weekend to compete in the 2nd annual men's ball hockey tournament.
They returned with the championship cup for the second year.
Facing off against seven other teams, Storm won 6 regular games and tied two, taking them to the playoffs where they defeated the teams from Kingfisher Lake and Neskantaga.
The championship game against K.I. Strikers went into overtime and Storm's Paul Beardy scored the winning goal.
This afternoon, a few of the Storm players stopped into the band office to show off their championship cup.  It now proudly sits in the display case.
Congratulations Storm!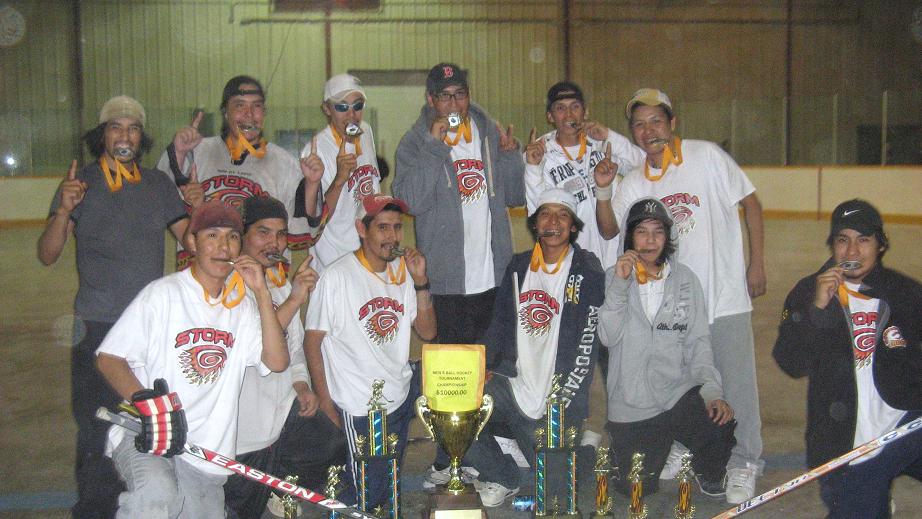 Back row (l-r): Dustin Sainnawap, Bradley Fiddler, Rocky Kakepetum, Korey Day, Paul Beardy, Brandon Goodman.
Front row (l-r): Kevin Meekis, Nathaniel "Big Boy" Fiddler, Jaymie Rae, Jay Meekis, Chad Linklater, Les Kakegamic.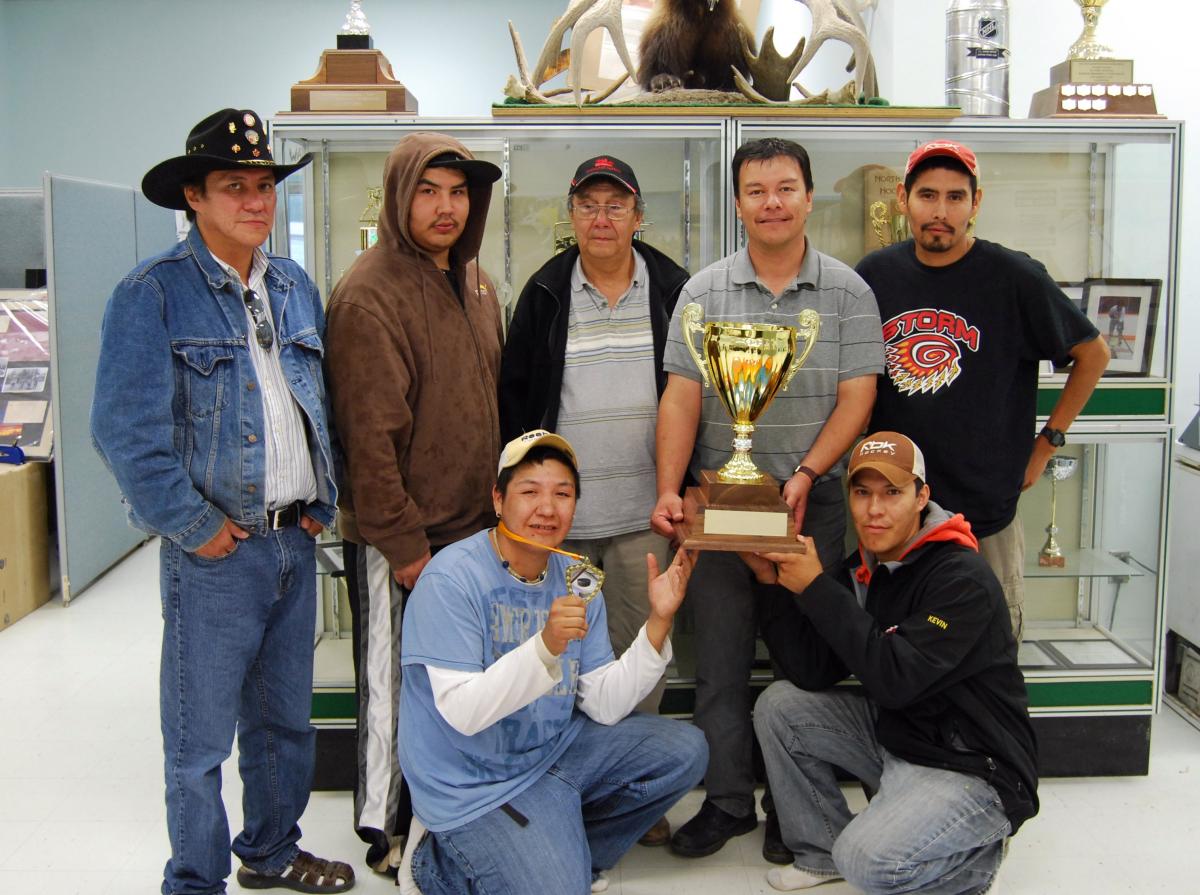 Back row (l-r): Councillor Frankie Crowe, Nathaniel Fiddler, Councillor Joe Kakegamic, Chief Adam Fiddler, Jaymie Rae.
Front row (l-r): Brandon Goodman and Kevin Meekis.